Nothing is more tranquil, relaxing and inviting than a home that smells amazing. I love candles, diffusers and fragrance spray, they instantly make your space feel fresh and heavenly. It is also the easiest way to bring in some positivity in your space. A scent can affect a persons mood at a double, no wonder why people spend so much on them.
According to Statista, Bath and Body works alone made the net sales of 4.63 billion U.S.dollars in 2018 on fragrance products and the consumer demand is on the rise even more.
However, trust me those products are not what you want in your house for daily use. Why pay so much for a store brought product with so many harsh chemicals in them? Think about the environment too…
Here's a tried and tested recipe by me for homemade room fragrance spray which:
is all natural.
allow you health benefits of the essential oil fragrances.
free from harmful substances unlike the store brought ones.
is extremely affordable with 3 simple ingredients that are easily available.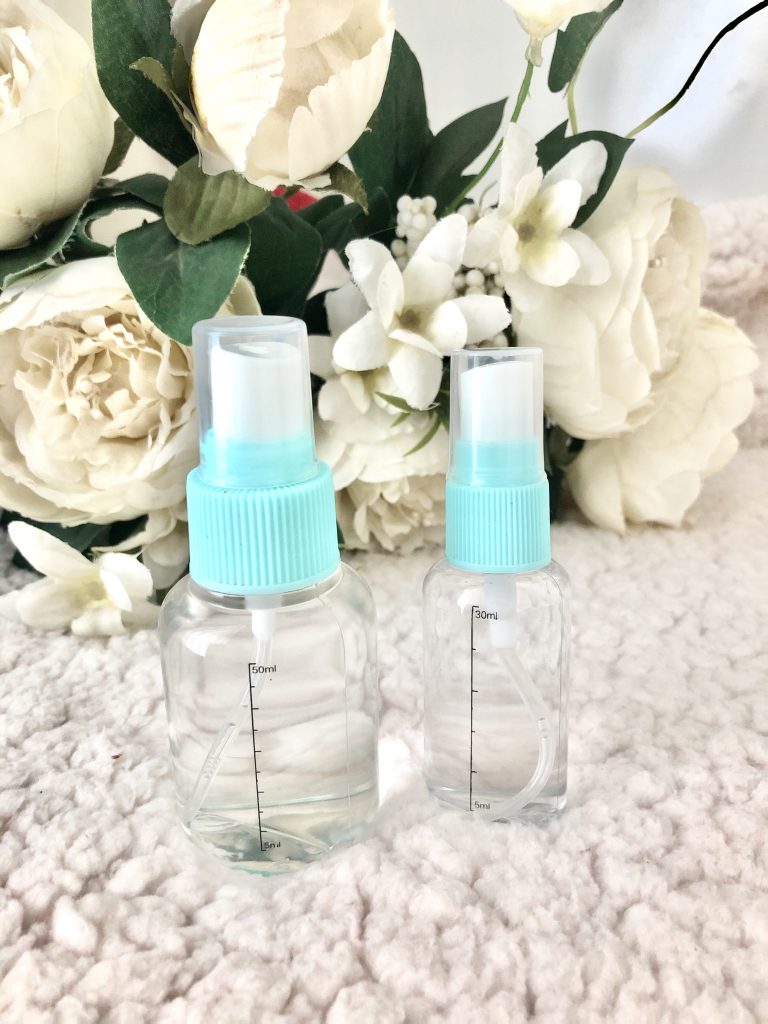 Ingredients
1.Water– it is best to use distilled water, however tap is fine. I have used tap water myself many times.
2.Essential oil– it is most important ingredient, it not only helps you achieve the scent you want to cleanse the air but also provide you with its health benefits. Here are a few benefits of the essential oils according to Medical News Today
Basil- relieve headache and migraine
Lavender- enhance relaxation and sleep
Lemon- relieve stress and depression
Rosemary- good for circulatory and nervous system
Teatree- Disinfectant qualities
You can use whichever essential oil you like and is available to you easily.
3.Baking soda– good old friend of most of the kitchens, there is nothing fancy about the baking soda- it is used for baking, cleaning and is easily available. Baking soda here helps to get rid of odour, neutralise it.
4.Vodka/ rubbing alcohol– incase you are out of baking soda you can use a little bit of vodka (as suggested in method 2, you while read further). Vodka helps the essential oils and water to mix more thoroughly, and helps the homemade fragrance spray to dry faster.
How to Make Homemade fragrance spray
Method 1
take a glass of water
add 1 tablespoon of baking soda
add 10 drops of essential oil of your choice ( you can add more if you want). Also you can experiment with combinations of essential oils.
mix well
pour it in a spray bottle
Method 2
take a glass of warm water
add 10 drops of essential oil of your choice ( you can add more if you want). Also you can experiment with combinations of essential oils.
add 2 tablespoons of vodka or rubbing alcohol
mix well
pour it in a spray bottle
Voila! It's done. Quick, easy and inexpensive. Wasn't it?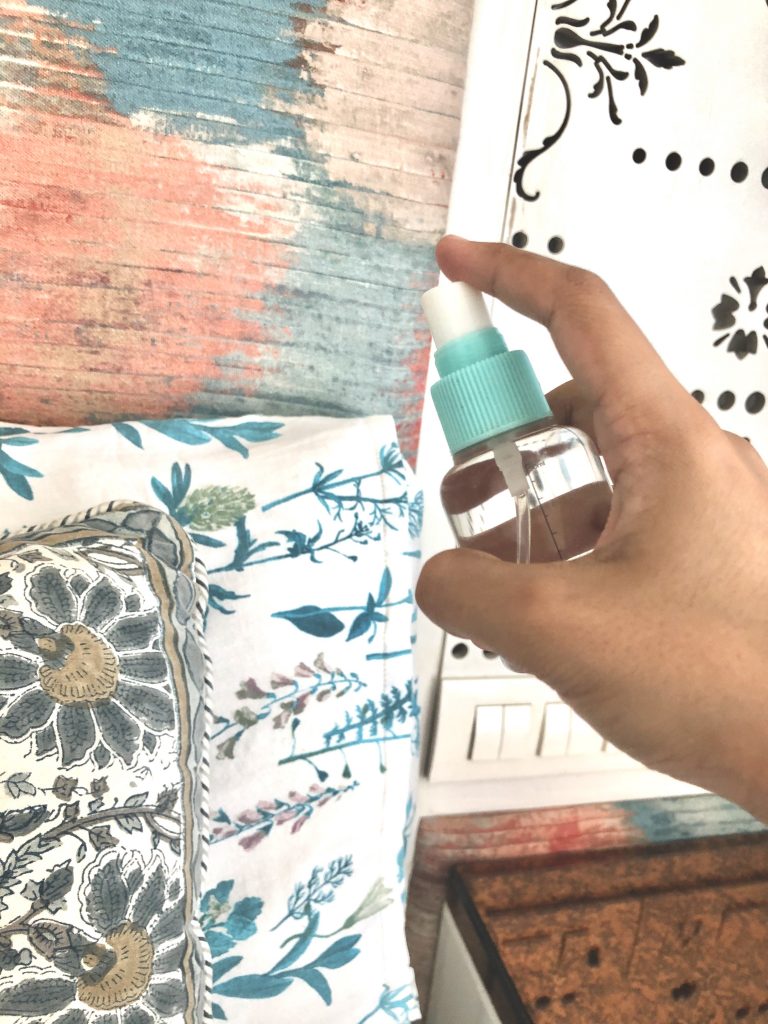 You can use this spray not only in the room but also on linens such as towels, napkins, cushions and curtains.
Comment below your favourite essential oil fragrance combination which you would use for your homemade fragrance spray. I would love to know and maybe even give it a try. I personally like to use lemongrass one after cleaning, decluttering in the morning and lavender one at night. They smell divine and help to unwind my day.
Now what are you waiting for? Go give it a try and also share it with your friends and family.
Prajakta Shinde