Do you often find yourself in the situation "I will keep this just in case…". You aren't alone here, this is one of the major obstacles people face when decluttering, renovating or moving their home. In my last November 2020 blog I answered one of the most frequently asked question to me, if you haven't read that it is linked right here- Incorporating Interior Fragrances. Nonetheless, this month let me spread a little help and awareness on 'Just in case' clutter at home.
Working in the field of Interior Design for last 4 years I have seen most of my residential project client face this issue. Thereupon here is how you can deal with it:
Just notice yourself say " Just in case…" or "What if someday…" or "Maybe when…"
That's it! This is how you spot the tricky clutter at home and get rid of it.Easy. Isn't it? Well well, it's easy to let your mind get carried away with "what if" scenarios and difficult to get rid of it.
Regardless, it is very important to declutter this tricky clutter. People fail to realise the cons of it. It reflects on your personality, it projects out your fear 'to let' and 'to not have enough'. Moreover, people also don't generally realise that holding on to too many items can bring in negative consequences, such as cluttered, energy draining home. I have explained this in detail in my January 2020 blog- Why having messy room is not a good idea? Feel free to read it anytime if you haven't yet.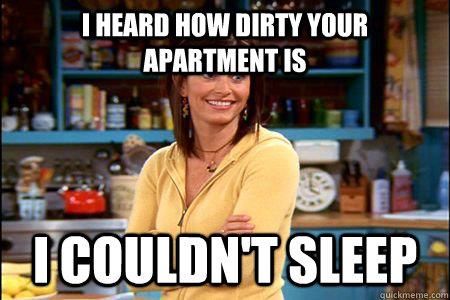 The most common 'just in case' clutter at home:
Books, Cassette tape, compact disc which you have collected for years just in case to re-read, re-listen or re-watch someday.
Clothes not your size, just in case you gain or lose weight.
Empty boxes of purchased items, just in case you want to read the instructions on it or put it back in it.
Extra towels, extra sheets, extra crockery just in case you host 50 guests overnight.
Old electronics just in case the new one stops working.
Ton of cords and chargers you haven't used to years just in case a guest or neighbour needs it.
Kitchen utensils and gadgets that you have rarely or never used just in case you plan to participate in Master Chef.
And the list can go on…
How would you get rid of it?
Once you have recognised, ask yourself if you have used that particular item in one year. If no, simply dump it or donate it to someone needy of it. Cause if you have not used that item in any festival, any occasion, any season of the year what are the chances you will use it the coming year? It's something you probably don't need.
Ask yourself if the situation you are waiting for it realistic and the item can't be arranged at that time. Example- you don't need to own 100 drinking glass, if the situation arises paper cups can be arranged within 20 mins under 200INR. Moreover are you really ever going to host 100 guest at your home? Is your house big enough for that?
Next, you need to analysis if your reason is logically. Perhaps if you say "let us keep an umbrella at an easy reach in Mumbai just in case it rains". It's acceptable. However if you say "let us keep snow fur jacket just in case it snows in Mumbai". It's geographically irrational. You have to let it go and not occupy the valuable space in your house.
Moving on, understand the development of technology. Adapt to it! Consequently, you do not need a huge collection of music cassette tapes- simply download Spotify on your phone, rather than having ton of movie compact disc subscribe to Netflix, Prime Videos, Hotstar and lastly you can replace books with Kindle or use borrow and return books. On the other hand, one might choose to argue- that it is a collection they would like to have. Answering to that, feel free to own it only if you have enough space and can display it aesthetically, flaunting it as art. There is a thin line between collection and clutter!
Similarly, be updated to changes in trends. Items you are holding onto thinking about using them in future might not even be in trend that time. Fashion, Gadget and Interior industry is rapidly changing. Hence, live in the moment!
Lastly, if you have read my previous blogs you know how much I emphasise on organising, decluttering and cleaning. I truly believe maintaining the space once it is designed is the most important task. You might spend millions on the interiors but if it is not well kept, it is a waste of your money and the designers time and efforts. It really pinches me to see few spaces designed beautifully not only by me but also my fellow designers, not maintained properly. Ergo, please share this blog with as many people as you can along with my previous blogs linked below to spread the knowledge.
Beginner's Guide to De-clutter Home
Thank you. Now with the year 2020 ending, let us leave all the negativity behind and away. Let's begin fresh with a decluttered home and mind.
Merry Christmas and a Very Happy New Year to you all!
Love,
Prajakta Shinde