Hi my beautiful friends. Hope you all had a positive start to 2021. Just in the beginning of this year, I read a quote in a gorgeous Portugal house saying
"Some people look for beautiful places, while others make their own place beautiful. Welcome to our beauty"
And it had a plant besides it. I loved it so much as I couldn't agree to it more and here is a little bit of my thought, experience and knowledge about it. Starting the first blog of this year with listing down reasons why I like plants as an interior styling accessory:
It's a plant!
It's a plant!
Well well. I hear you giggle. However, trust me nothing can explain my love for plants better than this. There's no more dynamic, lovely home styling accessory than a collection of handsome green leaves. Moving on, here are my reasons why (apart from the reasons above ofcourse 😛😂):
Plants add character to the home.
It has the warmth, freshness along with a bit of colour element.
It is the most economical way to bring change to your home. A cheap decor fix.
Layering plants adds style to your home.
Indoor air purifying at its best.
Reduces stress.
Prove to your friends and family members that you are capable of taking care of a living thing separate from your body.
And so on…the reasons to purchase, care and style houseplants are endless. Further, with no more excuses to hear from your end, visit a local plant nursery to purchase a plant or order online today.
Here are my top 6 plants which not only look good in any home but are also easily available in India.
1. Pothos plant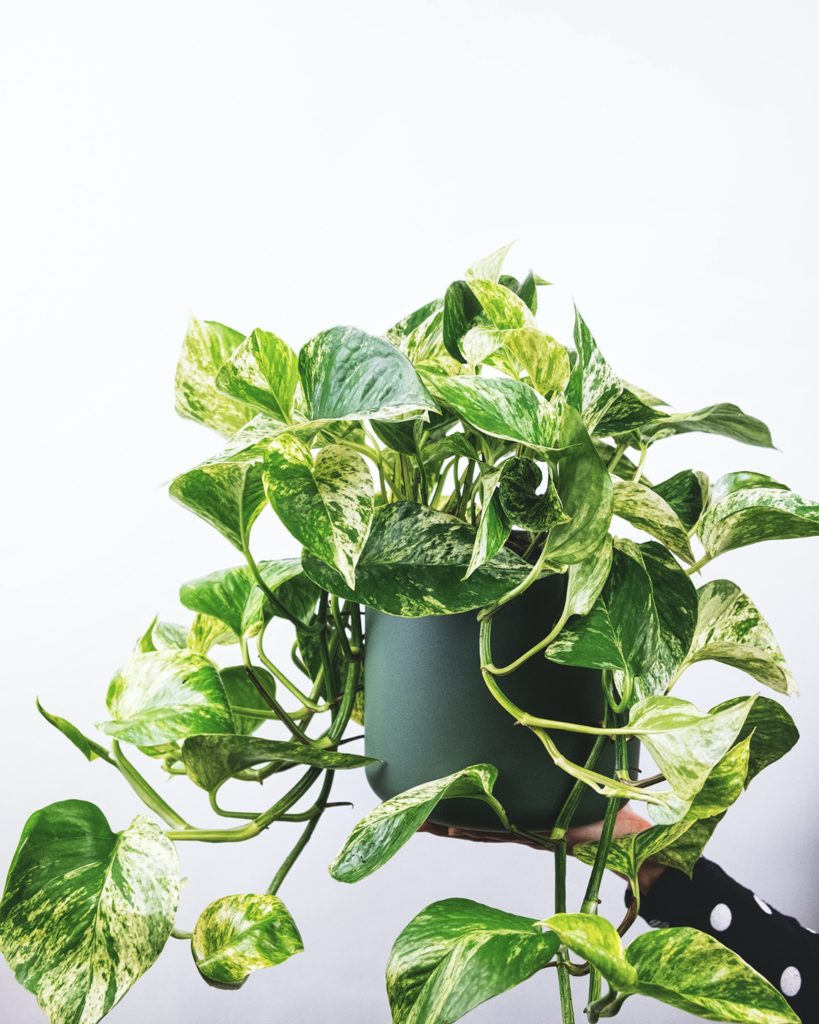 Beginning with the Porthos plant, also popularly known as Money plant in India is a difficult one to turn a blind eye to for any interior designer. Hang it from a basket or pot it normally, Porthos is perfect for any home style. More so, the long vines with stunning bright green white leaves spread out beautifully giving the space a raw yet put together fresh look. Not only that Pothos plant are known to be kept indoor for its air purification properties and help striping toxins that gas-off from wall paint and furniture.
2. Jade plant
One of my favourite succulent plants to have indoors. Jade plant have fleshy, oval-shaped leaves and thick, woody stems- a miniature, tree-like appearance that makes them very appealing for use as a decorative house plant. Besides that Jade plant is the most popular plant to gift as it not only brings good luck according to fengshui but so sits perfectly in any decor. So next time don't miss a chance to gift anyone a Jade plant on special occasions for their home.
3. Parlour palm plant or Areca palm plant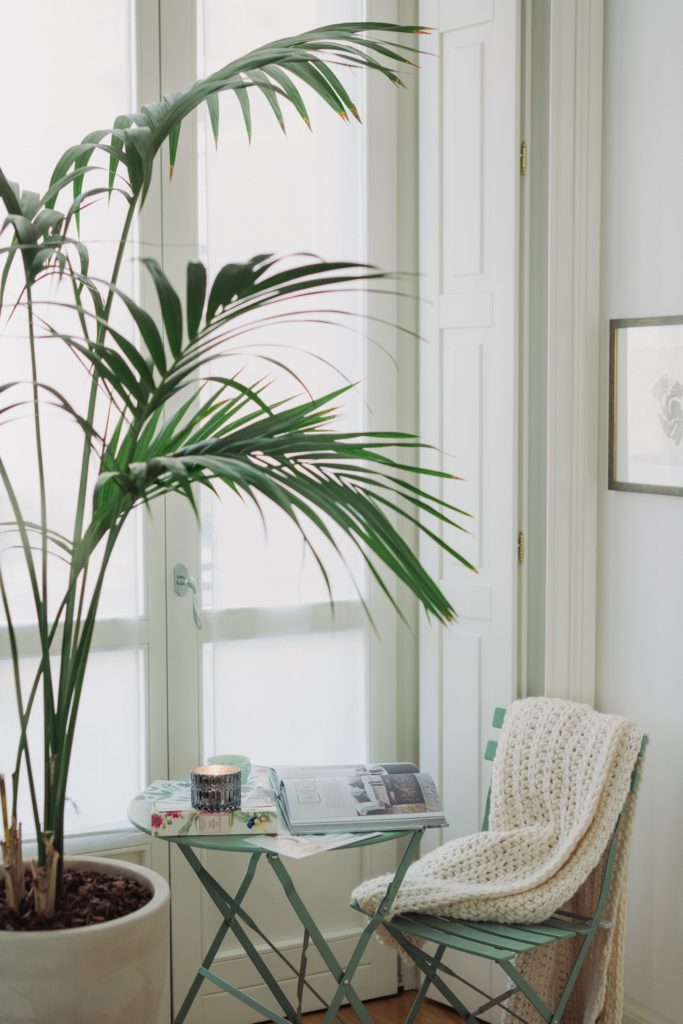 If you have been reading my blogs for a while now, you must have read about bringing the outdoors in. In particular, this is the perfect type of plant to bring in that vibe. Ideal for living room or entry way, this beauty would look flawless behind the sofa sitting or in a reading corner. The leaves fan out gracefully to create a focal point. Moreover, this decorative addition in the home brings full benefits of air cleaning and makes one feel stress-free. This tropical beauty grows well in indirect sunlight as well as artificial lighting allowing you to place it anywhere indoor. In addition, Parlour palm plant or Areca palm plant both work well with crapped up spaces.
4. Snake plant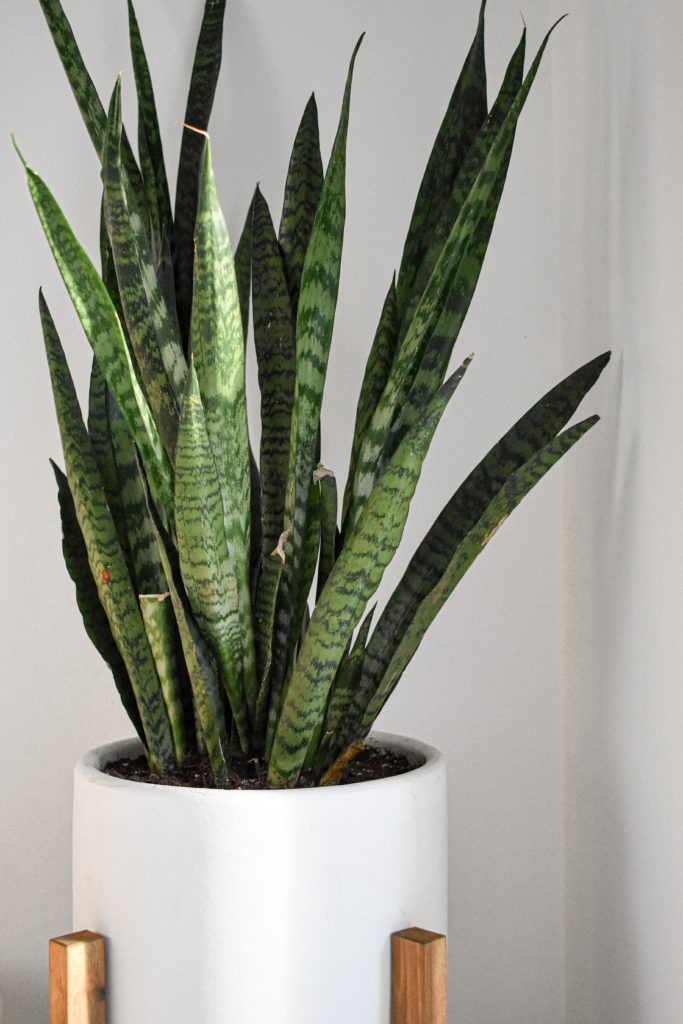 Snake plant also known as Mother-in-law's tongue (can you wonder why?😂) is one of the toughest plant, which can survive most of the indoor conditions. Thus, pretty, tall, slender leaves plant can tolerate low light and only needs occasional watering. On the whole making suitable for first time plant parents. This rich green snake plant is my personal go to plant for all style of decor specially contemporary interior as it adds great architectural form to a room. Above all, as a fun fact Snake plant is a NASA approved air purifier.
5. Dracaena Warneckii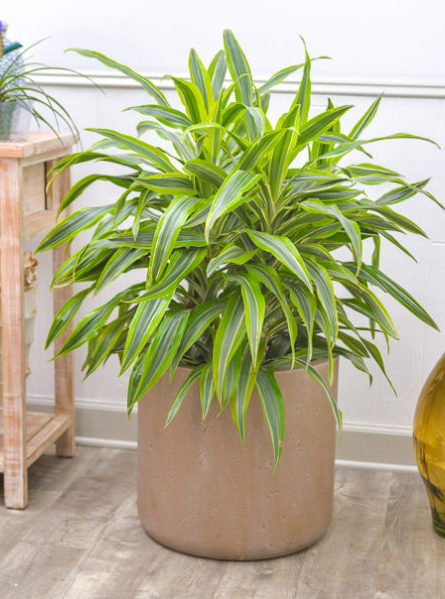 Dracaena Warneckii is a quintessential plant to bring nature's fresh liveliness indoors. Also known as Lemonlime plant, this long, pointed, narrow green yellow white leaves plant is one of the few colourful air purifying plant, removing formaldehyde from the air. Into the bargain, Dracaena Warneckii looks fine as a floor plant and can be used as a table plant as well. So get styling with it. Get the nature in.
6. Boston Fern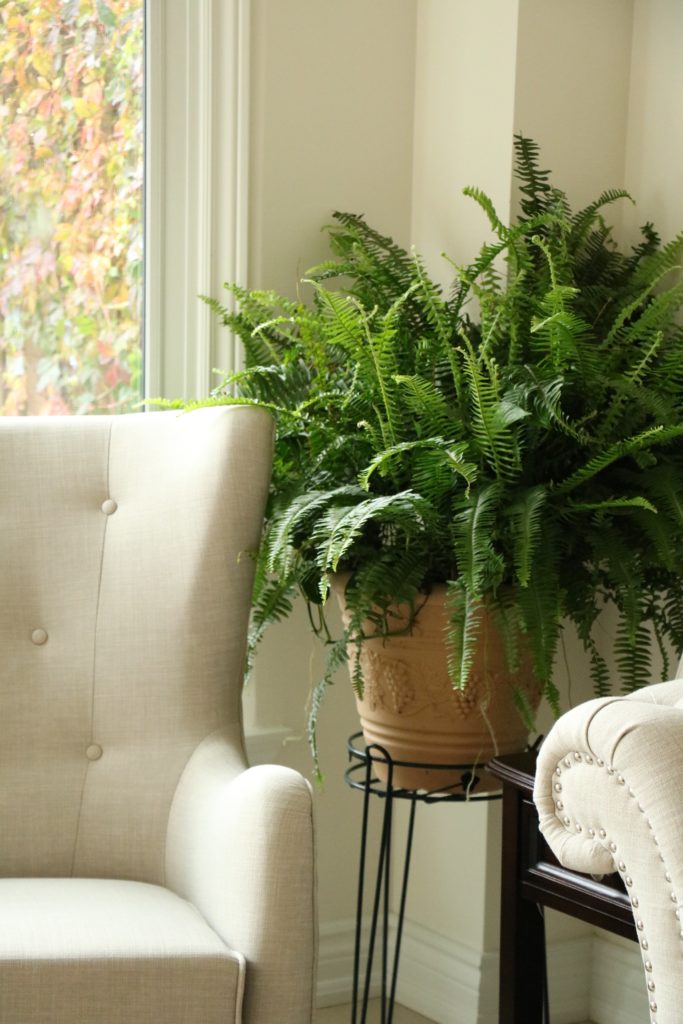 Lastly, the plant which I own for the longest time. Definitely the most eye catchy English looking plant at home. Boston Fern plant is an incredibly popular indoor fern. Moreover, it might not look like but is easiest to care for and maintain amongst all the ferns. To boot, this fern plant has an attractive foliage with graceful green, drooping fronds that are naturally cut in such a way to give a ruffled looking effect. And consequently, it looks really good in a hanging basket or in a place where the fronds can hang down over something, for example on the edge of shelf and a huge pot.
---
In closing, I assure you all the plants mentioned above are indoor plants and safe to humans. However, I am not a botanical expert so before you get home a plant please confirm if the plant is safe for pet animals if you have one at home and care instructions.
Fingers crossed, I hope i have convinced most of you to gift at least one plant to your home this year. It deserves the love. Also, I trust this blog was helpful and you enjoyed reading it. Do comment below your views and share the blog post.