Major cities in the world have one thing in common, when you narrow it down to living spaces- TINY APARTMENTS. Increasing property value and decreasing property area.
Living and Practising Interior Designing in Mumbai- City of Dreams. I have realised people do really dream to own big and spacious houses, for themselves here. Well, with the current economic situation, I am not sure of purchasing extra square feet but, we can definitely create illusion of space and transform your space.
So planning redo your interiors? Hire me!
Or here are the few tips you can follow:
1. Extending spaces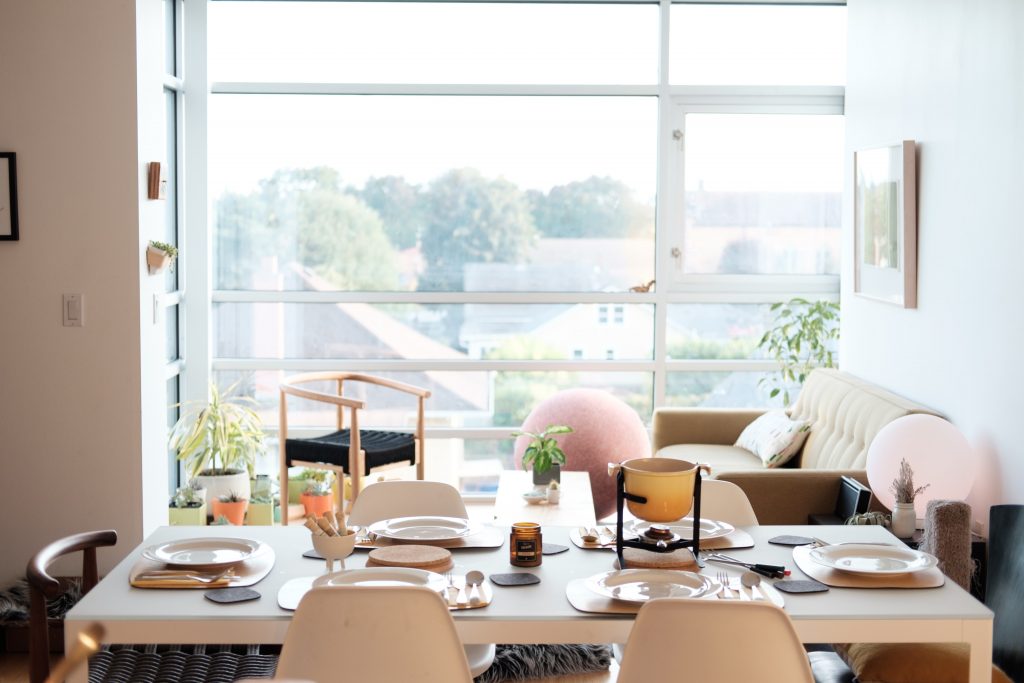 I call this trick an infinity pool trick. If your room has a beautiful outdoor view. Use it to the fullest, don't cover it with or block it with a piece of furniture or heavy curtains in front of the window. Use the windows to bring the outdoor vastness inside. Face the furniture towards the window or balcony, it will not only draw ones attention to the outdoors but also create illusion in interiors giving a perception of a larger room. Secondly, use large tiles on the floor. Large tiles means less grout lines on the floor. This creates the illusion of endless floor.
Moreover, if you are blessed with balcony. Use the same floor tile or marble in the balcony as the adjacent room. This visually adds the balcony square footage to the room, giving it a feel of continuity.
2. Mirrors
Mirror mirror on the wall, who has a bigger apartment of them all?
You my friend! Yes , you heard me, just place the mirror right.
There is no way one could bypass the mirrors, when creating illusion in interiors. It is undoubtably the most common yet most impactful way to fool your eyes. Place the mirror near the window, at the end of the passage or at two ends the same room. Place a medium sized framed mirror or cover the entire wall with mirror. Use a rustic mirror, coloured colour or a plain simple mirror. No matter what it will do the trick!
3. Colour
Light colours always! Believe me or not, we in interior design have a lot to do with science. Whether it's lighting or colours, we architects, interior designers use guidelines based on studies. For instance, the colour white reflects light, science we all learned in school put to use. When creating vastness illusion in interiors it is best to use lighter colours due to its properties. It creates appearance of space. Wherein on the other hand, dark colours, prints shrink the space visually thus making it feel small. Therefore I would advice to use whites and lighter neutral shades in areas as tight bedrooms or cramped out living spaces specially when creating optical illusion of space.
4. Furniture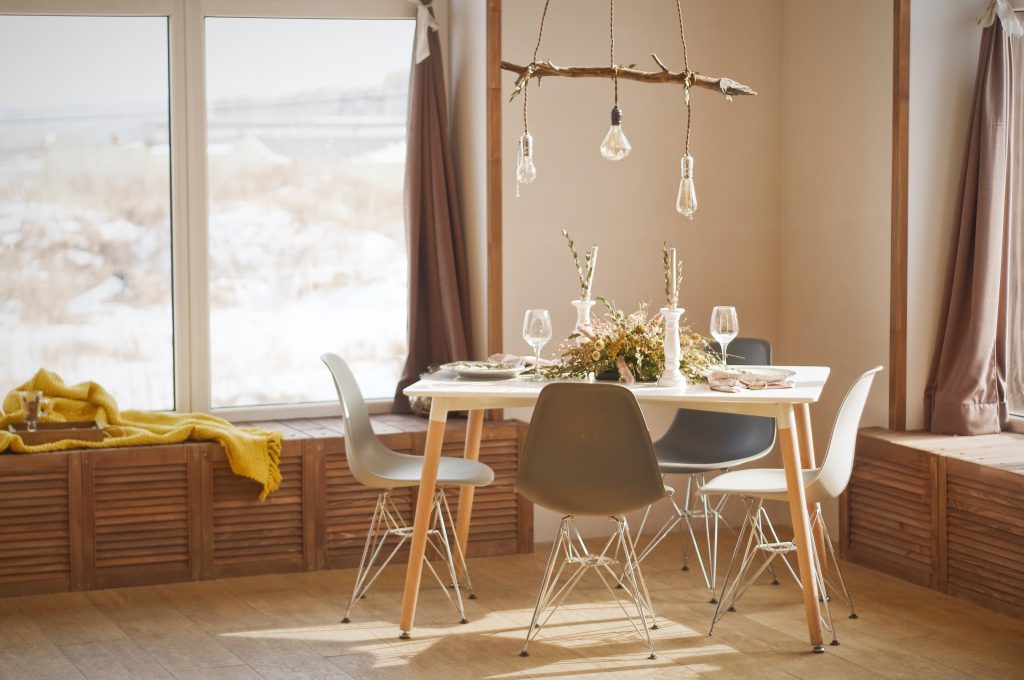 Do not suffocate your room by crowding it with too much furniture or over sized furniture.
Firstly, start with removing unnecessary furniture, physical obstacle out. By excluding the visual barriers you will create a feeling of openness.
Secondly, the furniture you place in the room plays an unspeakable big role in making the room look spacious. Less can be more if you want it to. I understand comfort, usage and storage are important factors so design smart and keep the meter tape handy. Scale and proportion is the key here. You wouldn't buy a t-shirt that's not your body size, apply the same logic here as well when buying the furniture. Adding on, prefer lighter materials. They truly help to open up the room.
---
I hope you've found today's post helpful especially if you are struggling with small space living. Also, please do leave any comments, good or bad, as feedback is always helpful. I would also like to receive suggestions on the topics you would like to read next.
Thanks for stopping by and taking time to read today's post, I am always truly grateful. Have a nice day!