If you have read my June 2020 blog- House Interior Post COVID-19, you know why making your home feel like luxurious hotel room is important. No matter where in the world you are located or what your style is, these simple tactics by me will add spectacular opulence and lavishness to your home, making it look like a high-end, luxurious hotel room.
After all home is where you return to after a tiresome day and spend the most time in, so let's make it a luxuriant, spoilt indulgence.
1. Choose a subtle colour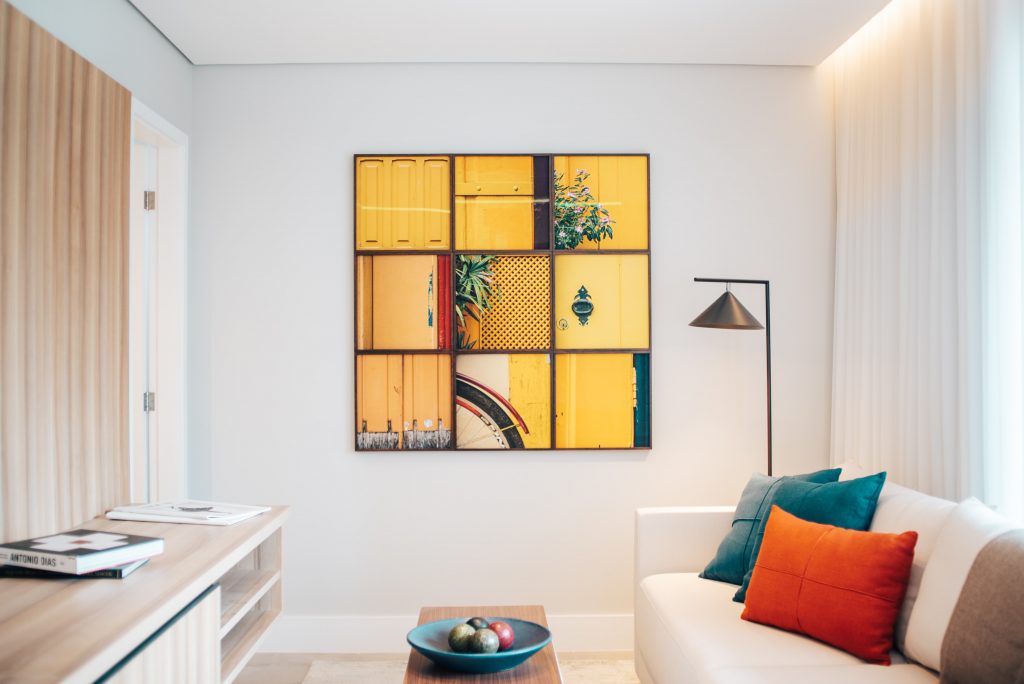 Firstly, always select soothing shades of monochromatic tones. The key to richness, whether its clothing or interiors is never go for loud, bold colours-always use a toned down version of it, a restful palette. Lot of hotels have an all-white feel to it and that is loved by most of the people so don't be afraid to try that.
2. Keep the layout simple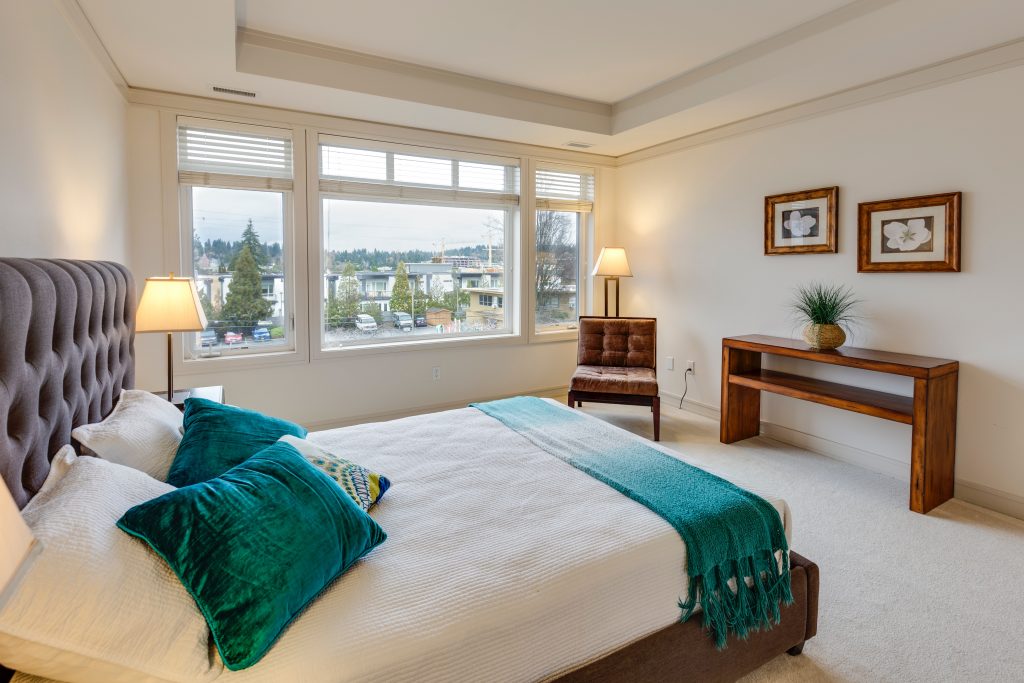 A home should look cozy and simple, elegant and sophisticated. That's how you would describe a hotel room, isn't it? The key here is do not clutter and only keep the things which you are absolutely in need of. There should be an ease of movement. Keep limited furniture home but of the right size and of good quality. Interior designers and architects of the luxury hotels prefer to go minimal when designing them to bring in glamour. Note this point!
3. Art work and Accessories
Worried that the minimal style and muted colours will make your home soulless? Here's what will take care of it- art work and decor accessories. It's just the right amount of colour and pop you need in the room to glam it up. Adding on, spend on original artwork and exquisite decor pieces, they reflects on elite living and instantly grabs attention of tasteful people. It makes your interior look pricey, reason why luxury hotels have artworks of famous artists in every corner.
4. Indulge in luxurious linens
Want a classy hotel like appearance? You will literally hear my soul shout "White sheets!" White sheets are associated with high standards and so all the luxurious hotels have them. Take this tip and change your sheets to white right away, you will surely notice a difference. A beautiful white linen is what adds sense of comfort to the room. Adding to it invest in good quality- opt for 100%.
Apart from that, take freedom to layer. What adds the sense of luxury is the use of surplus linen as you please. Stack to sheets, roll the comforter and layer various size pillows. There it is, relaxed sleeping experience.
5. Lighting on point
Have soft, delicate lighting. Go for warmer tones. Have an ambient lighting. Spot lights, floor lamps, pendent lights, sconces, muted wall washers- these are the luxe on-trend lighting options. Simply work your home illumination around it to have a calm, relaxed atmosphere.
6. Fresh flowers
Cheapest one of all but very effective. A must try!
If you notice all fine quality hotels will have a fresh flower arrangement- it adds life to the room, elevates your mood and help you ease into relaxation. Besides that flowers come in all shapes, sizes and colours to compliment any interior style you have.
My favourite flowers to have at home are white lilies, roses or carnations. They smell divine and being white they perfectly blend yet standout with everything around. Also, now you know what to get me for my birthday 😉
7. Material
Moving on, as said by a famous architect Ludwig Mies van der Rohe "God is in the details" Quality matters! Use high quality materials and hire skilful labour to work on it. If you observe the interiors of expensive hotels you will notice well-crafted material surfaces such as fine quality marble, veneer, glossy finish to the metals.
Well, you would definitely need a fat purse for this tip but it's worth investing for the look and feel.
8. House keeping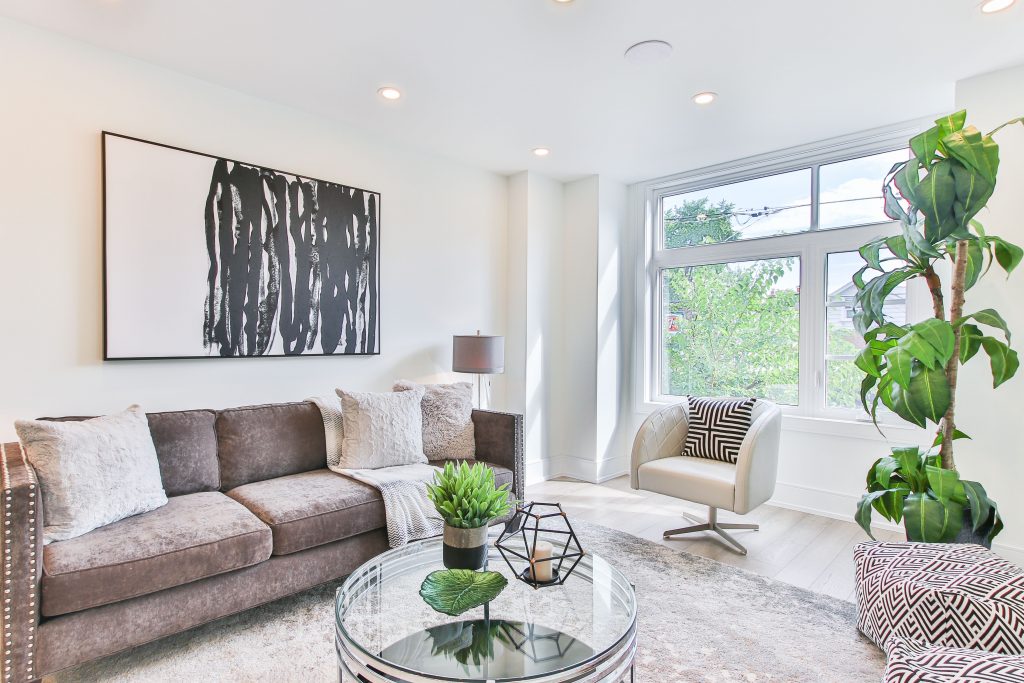 Lastly, House keeping. Most important and affordable of all. Clean and decluttered home is a must. Cleaning, dusting and vacuuming can actually make the house look high-end. Maintenance is important! If you haven't read my previous blogs click on the links- I have emphasised on it in detail.
Why having messy room is not a good idea?
Beginner's Guide to De-clutter Home
---
Did you find this post useful? Leave a comment below to tell me what you'll be trying out yourself…
Also, if you enjoyed this post, I'd be very grateful if you'd help it spread by sharing it with your friends and family. Thank you!
Prajakta Shinde