Being born in India and having a spiritual family, camphor (also known as kapur in Hindi) has always been in my house. For those who don't know about camphor it is a combustible, translucent white solid with a strong aroma and sour taste. I personally love its menthol- like, nose tingling fragrance.
Camphor is usually formed after distilling the bark and wood of the camphor tree, said to be originally from Japan and Indonesia. These days it is also made in India synthetically, the small button shaped pieces sold in puja shops, very commonly used in India. However the synthetic ones do not support the benefits camphor has to offer. In connect to it, the real natural camphor is 2-3 times expensive than the synthetic one however packed with advantages you will read further.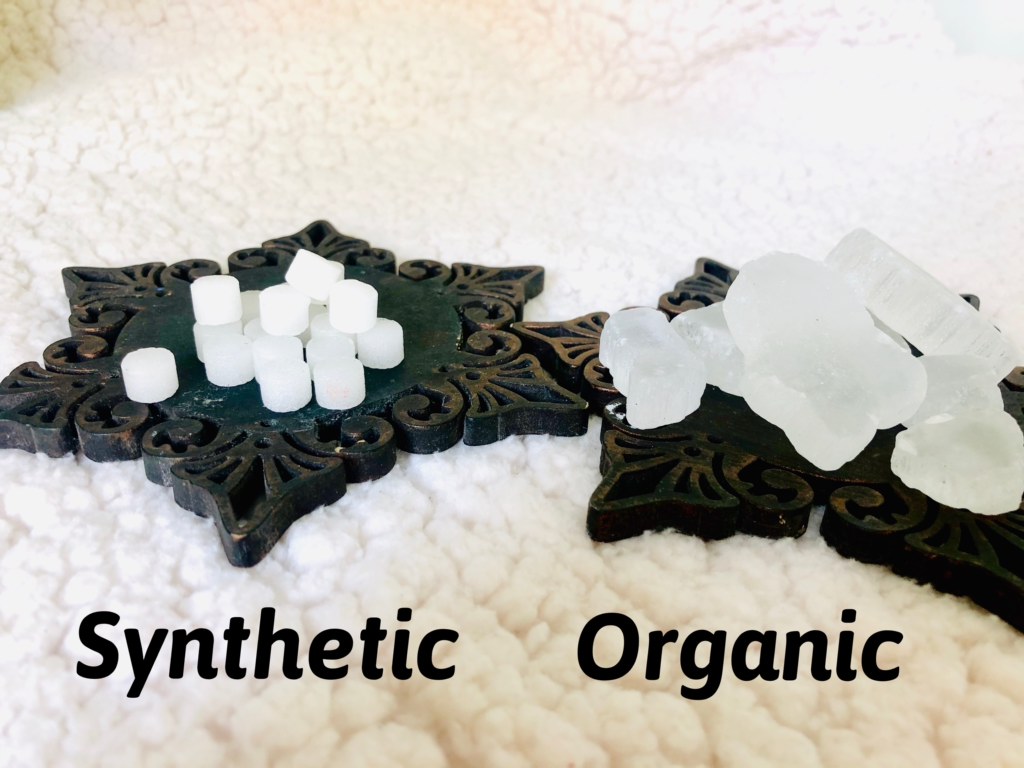 Benefits of Camphor
Camphor has plenty of benefits and is widely used in medicines, skin care, hair care and more. Adding to it, let us learn about the advantages it has to offer when used at home:
It is anti-bacterial and anti-fungal ( What better to use during times of COVID-19 pandemic for your home right?)
Keeps ants, cockroaches, bed bugs and mosquitoes away.
Relieves congestion and coughing.
Improves sleep.
Drives all the negative energy away.
Helps to relief stress and anxiety.
Brings prosperity and abundance of wealth to your home.
Enhances the flow of positive peaceful energy
Improves concentration
Purifies the air to bring in tranquility and peace.
Makes it unsuitable for lower vibration entities to stay.
Helps to cleanse aura and meditate.
Celebrity Astrologer and Vastu Consultant, Pallavi Shinde says "When it comes to the easiest yet powerful way to cleanse your vastu and bring in fortune of positivity there is nothing better than a camphor"
Technique to use
There are various techniques by which you can use camphor at your home to manifest all its energies and benefits. Here are my favourite ones. Tried, tested, benefited and loved for more than 10 years now.
1. Tea-light candle diffuser.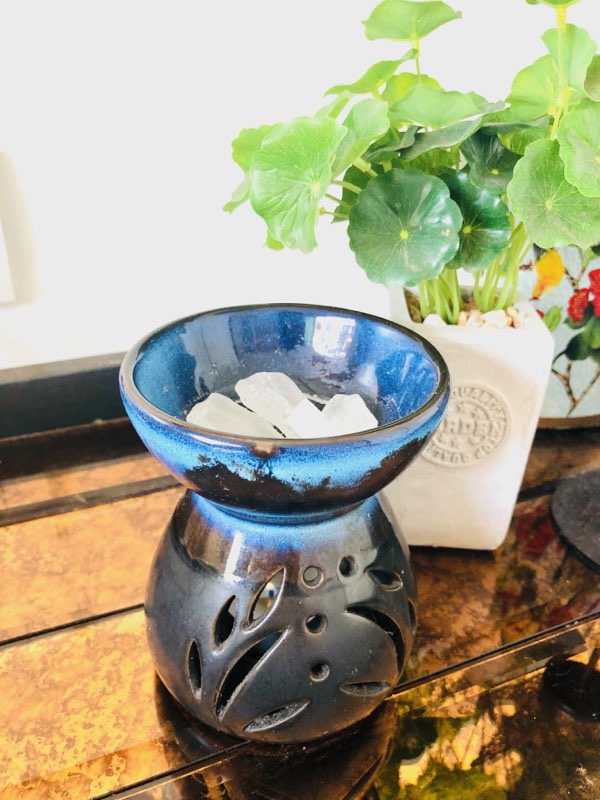 Starting with my most favourite and effective of all. Put 2-3 pieces of organic camphor on top of the diffuser and let the candle vaporise it. The fumes and the scent will diffuse all over the place by itself.
Here it is very important to use high quality and organic camphor. Do not compromise on the quality as it will be you and your loved ones who will be inhaling the fumes created and mixed in air by the diffuser. Towards the end of the blog I'll let you know how to get your hands on a trusted good organic camphor for yourself. So definitely stick around 😉
2. Burning camphor.
Take a small piece of camphor, place it in a small metal or stone bowl and burn the kapur itself with a matchstick. Very basic, something most of the Indian families are doing for ages while performing aarti while doing puja. If you are one of them too, excellent! Just make sure you switch to the organic raw camphor and soak your home with outstanding benefits. The commonly used synthetic ones definitely add to the element of fire, but doesn't benefit you.
3. Keeping a piece of camphor.
Last but not the least, roughly crush the kapur (can be easily done in your hand itself) or use as it is. Keep it in an open container and place it anywhere in your home. This wouldn't be out as much aroma however will defiantly help absorb the negative vibrations. One can also put some camphor in breathable fabric pouches and place it wardrobes or under the mattress. This will help in keeping the bugs away, work as anti- fungal and keep the fabrics around fresh.
In closing, make sure while burning the camphor you don't do it in a closed room to create suffocation and you aren't allergic to it.
---
To purchase the trusted organic camphor contact by clicking here or WhatsApp on +91 9892446879, my team will get in contact with you. Limited stock, get your hands on it quickly.
I hope you have found this blog helpful. Try it and it will surely benefit you. Also, comment below your thoughts, I love reading them.
Believe in miracles!